Mountain Sky Landscaping & Pools has a proven system for creating beautiful landscapes.
Do you want a beautiful, hassle-free landscape that you can enjoy all seasons of the year?
Mountain Sky Landscaping & pools has a proven process for designing elegant drought-tolerant gardens for Boulder homeowners. What we're referring to is xeriscaping — which is essentially gardening and landscaping that doesn't require irrigation.
DESIGN: Do you have a dream layout for your home's landscaping and design? We want to hear it. In our initial consultation, we'll learn your vision and align it with our own. In the design phase, we'll collect measurements for your outdoor space, ensuring that everything is up to your expectations and budget. And once we're on the same page, we'll create 3D designs and 2D drawings of our xeriscaping plans so you can have a clear idea of exactly what it'll look like.

BUILD: Once we've agreed on a design, it doesn't take long to turn your dream into a reality. We will arrive with all of the plants and scenery that you wanted installed, and we will work tirelessly on the hardscaping until you have an eye-catching and atmospheric yard that's completely irrigation-free. The building process is completely safe, and we'll maintain close communication with you throughout.

ENJOY: Once the design and construction are complete, there's only one thing left to do: enjoy it! With your newly xeriscaped yard, you'll have an elegant, atmospheric desert landscape that you'll love to admire and spend time in. And if you want to spice it up with even more elements, such as a fire pit, landscape lighting, and more, we're just a phone call away.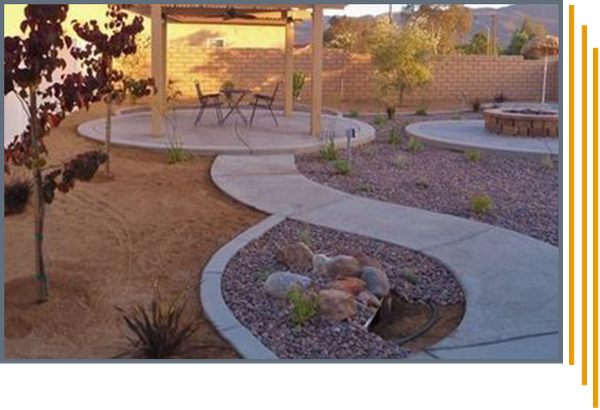 Xeriscaping is a type of landscaping or gardening that requires little to no irrigation.
Do you love the look of a cool desert landscape? Do you want to have a gorgeous yard that doesn't require maintenance or watering? Xeriscaping is the answer.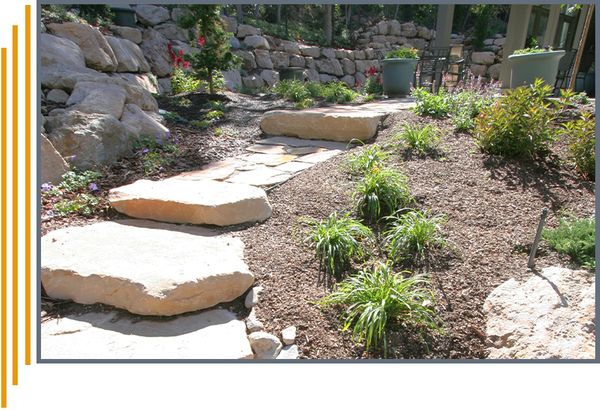 Xeriscaping creates a unique ambiance for your Boulder home, which will keep you coming back evening after evening to enjoy time in the cool twilight. You'll love the drought-tolerant plants, rocky fixtures, and stone tile pathways. Contact us today to get started.