At Mountain Sky Landscaping & Pools, we are proud to be able to create dream landscapes for our clients in Boulder.
Whether you're looking for a new deck for your pool or fresh sod for your lawn, we can attend to all your landscaping needs. We are able to do so efficiently and effectively with our proven system:
DESIGN: We start our process the way all successful projects do: with a plan. To make your landscape the oasis you seek, we begin with an initial consultation to discuss your needs. During this conversation, we learn your desires, your space, your budget, and your timeline to make sure we're all on the same page. We then create a three-dimensional and two-dimensional design. This way, you can have an accurate picture of what your lawn will look like upon completion of our project.

BUILD: Once we have the design set in stone, we begin building according to your specifications. We strongly believe that any job worth doing is worth doing well, which is why you can rely on our quality for any project. When it comes to laying sod, we have so much experience that you know that we will be able to complete your project to your standards.

ENJOY: Once we have installed your sod and other landscaping elements, it's yours to enjoy! Use this as an opportunity to get outside more and spend time with your loved ones. At Mountain Sky Landscaping, we love that our beautifully designed outdoor spaces bring people together.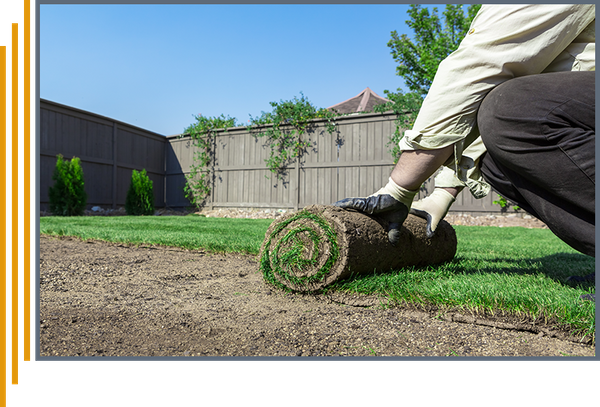 When you want a beautiful lawn, but you don't have the time or patience to seed your yard and wait for grass to grow, sod is the perfect solution. Sod instantly gives your property a luscious green lawn that you can take pride in without having to spend long hours on maintenance. Don't settle for patchy, brown grass; contact us to get a free estimate on our Boulder landscaping services!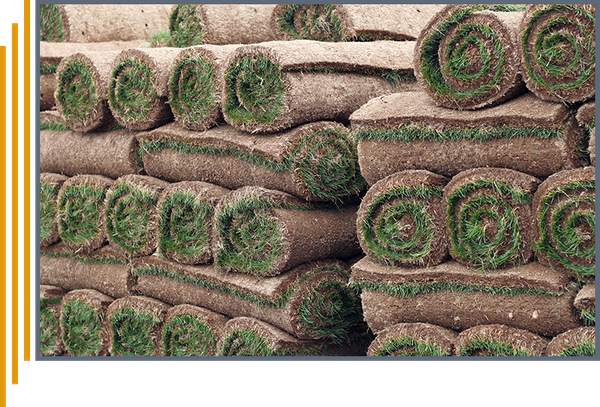 If you're looking for sod installation in Boulder, we are happy to be the landscaping company so many families choose from across the Front Range. We use the highest quality sod to ensure that your lawn is in tip-top shape as long as you have our number saved on your phone. Contact us today to learn more about our landscaping services, or to schedule your initial consultation!