Our landscaping company in Boulder knows how to incorporate the most important elements of an outdoor kitchen into your home. After years of experience in the landscaping industry, we make sure that every project goes through the same process that has proven effective.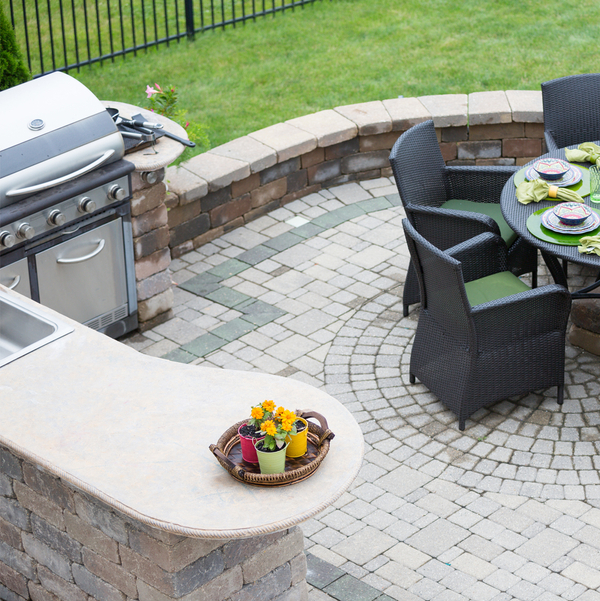 DESIGN: At Mountain Sky Landscaping & Pools, our job isn't complete until you're satisfied. That's why we prioritize great communication from the very beginning. Our first conversations are used to establish your desires, your landscaping limitations, and your budget. From there, we create a three-dimensional and two-dimensional design for your outdoor kitchen.
BUILD: After the design has been completed, we get to work ASAP. With a group of experienced landscaping technicians on our team, we are able to create beautiful outdoor kitchens that perfectly suit your needs. Whether you're looking for a kitchen as equipped as your indoor version, or you simply would like a grill and a small refrigerator, we are able to install whatever appliances you need.
ENJOY: Once we finish your outdoor kitchen, there's only one thing left for you to do: enjoy! We will happily demonstrate how to use your kitchen appliances in your new outdoor kitchen to ensure you can fully enjoy your special outdoor space. Now it's time to fire up the grill and gather your loved ones around for a home-cooked meal!
Food is about so much more than fueling our bodies.
It's also about creating connections. That's why so many cultural traditions center around meals! This is also why we gather around the dinner table each night: to deepen our bonds with our families and set our children up for success by fostering close relationships with them.
Here in Colorado, we're outdoorsy folk for a reason.
With so many sunny days and so much natural beauty surrounding us, we simply want to be outside. This is why outdoor kitchens are a popular landscaping choice for residents of Boulder. An outdoor kitchen allows you to cook for and feed your family with all the benefits of spending time outside together. Not to mention, grilling on the patio sounds a lot more appealing than standing over a hot stove come summer! Treat yourself (and your family) to an outdoor kitchen to gather around together.