Mountain Sky Landscaping & Pools has a proven system for creating beautiful landscapes.
There's something about water that speaks to our human senses.
People don't give enough credit to lighting. Some of the most evocative memories are defined by the way they're lit, such as twilit sunsets, colorful theme park lights under a night sky, and a lone campfire out in the woods. If you want to create long-lasting memories in the yard of your Boulder home, landscape lighting is a great place to start. We have a proven process that is sure to bring you results you'll love.
DESIGN: The first thing we'll do is learn your vision. If you have a specific preference for landscape lighting, we'll help make it happen. If you're open to professional consultation, we'll provide that too. In the initial consultation, we'll align our vision with yours, take measurements of your yard, and provide you with designs in the form of 3D models and 2D drawings. We don't start any job until the client has seen a clear vision of what it will look like.

BUILD: If you like what you see, we'll get to work. Depending on the landscape lighting that you choose, the job may be quick and effortless, or it may require some major rearranging of your landscaping. Every job is unique, but the important thing to know is that it will be timely, efficient, and completely safe.

ENJOY: This step is the easiest — after we've done our work, the only thing left for you to do is enjoy! A good place to start is having a gathering at your newly lit home. The right lighting can create a warm and inviting atmosphere that just beckons for people to stay a little longer and enjoy the night.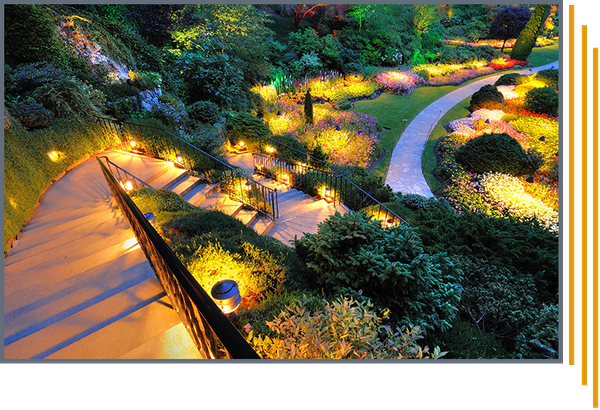 Whether it's a simple string of hanging lights hung in the right places, or complicated lighting systems built directly into the infrastructure of your landscaping, a good landscape lighting system can elevate your yard and home to a new level.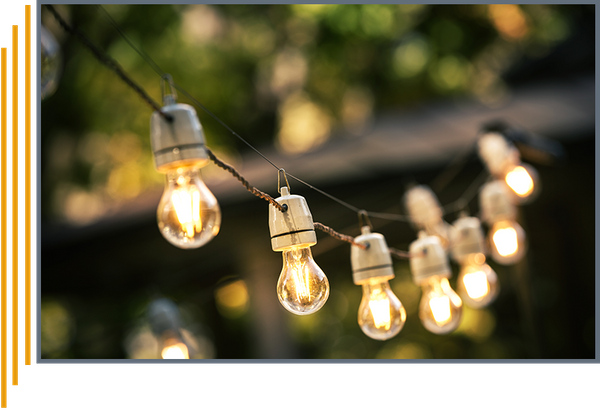 We provide a wide variety of landscape lighting options. From low-light relaxation areas to highly-lit activity areas, there's something out there that's perfect for your Boulder home. Contact us today to get started.