Mountain Sky Landscaping & Pools has a proven system for creating beautiful landscapes.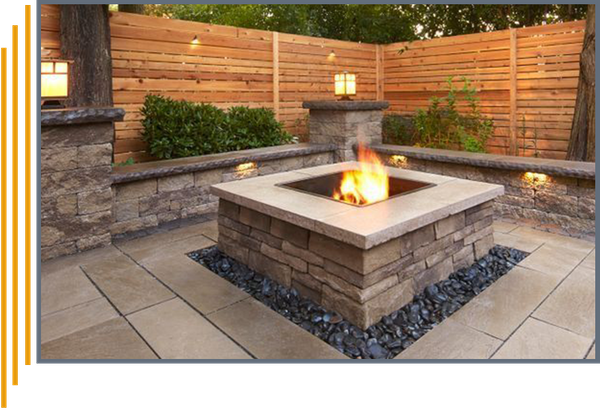 When we work with you to create the fire pit of your dreams, you will go through our step by step process with us to ensure your landscaping is perfect for your needs.
DESIGN: The fire feature of your dreams starts with our initial consultation. Through this conversation, we learn your vision for your landscaping and how you intend to use it. During the design phase, we collect measurements for your outdoor space as well as your budget to ensure that everything is up to your expectations. From there, we create a 3D design and a 2D drawing of your future space so you can visualize exactly what it will look like.

BUILD: With blueprints in hand, we're able to get started on making that dream a reality. When installing fire pits, you can trust us to have your safety in mind. All of our fire features are safe and intuitive to use so you can comfortably relax in front of the fire without fear. We can also create a variety of fire features in accordance with your desires, whether you're looking for a traditional "campfire" style or you would like something more sleek and modern.

ENJOY: After we have installed your fire pit to your liking, your only job is to enjoy it! Fire up your pit after a long day at work, or when you have a few friends over for a glass of wine. Of course, the kids will love roasting marshmallows as well! If you need any help with operating your fire pit, please don't hesitate to contact us.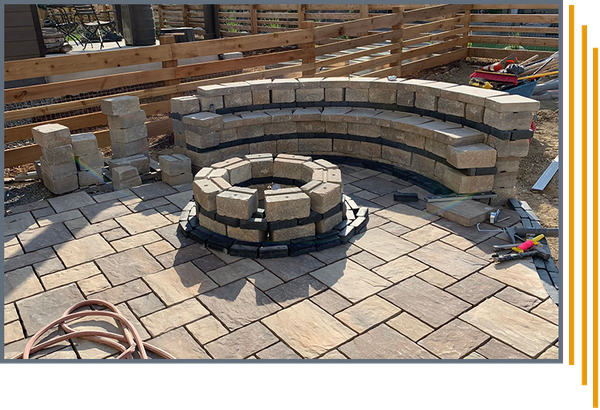 Installing a gorgeous fire pit in your backyard is the perfect way to create an oasis away from it all. Whether you're telling spooky stories around the campfire with the kids or snuggling up with your partner in front of the flickering flames, there are so many different ways to enjoy your new fire feature.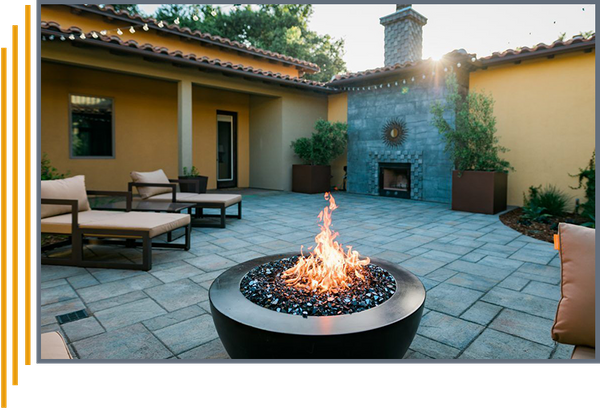 Fire pits add a "wow" factor to your landscaping that can't be replicated by anything else. If you're looking for a way to make your outdoor living space more relaxing, what better way than a fire? Year round, you can use your fire feature to unwind after a day in the office or connect with your family and friends on the weekend.