Create Your Oasis
With Beautiful Retaining Walls in Boulder
Retaining Walls
With the aesthetic and functionality parts to retaining walls, if your property needs them, we are confident we can create a beautiful layout that you will love.
At Mountain Sky Landscaping & Pools, we are happy to help our clients in Boulder to create an outdoor space befitting of the natural beauty of Colorado. We have created a system that works time and time again to help our clients with any of their landscaping needs, including retaining walls. Here is a glimpse at our step-by-step process.
DESIGN: Like anything, it all starts with an idea. You come to us with your dream for the perfect outdoor space, and we discuss how to make it a reality during our initial consultation. With your vision in mind, we work together to create your design. We marry your dream outdoor space with the more practical concerns, like your dimensions and your budget, to make sure we can meet (or exceed) your expectations. We then create both a three-dimensional and two-dimensional rendering so you can see your future space exactly as it will be.

BUILD: Once we have our blueprints, we are ready to get started on bringing to life what we have on paper. When it comes to retaining walls, we need a comprehensive understanding of the soil of your yard to ensure our materials are strong enough to keep it in place. We can create a variety of looks by using different colors, textures, and materials to achieve your desired effect. In addition to retaining walls, we can install whatever other features you desire, whether you're looking for a fire pit or a flower bed.

ENJOY: Once we complete your project, it's your outdoor space to enjoy! We recommend making spending time in your new space part of your daily routine. This way, you get to truly take advantage of your investment and all it has to offer you and your daily life.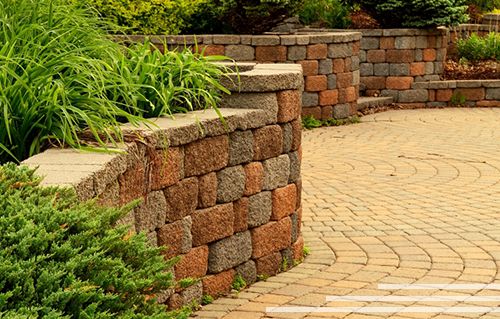 Creating the landscape of your dreams is as simple as giving us a call. We are experts in creating strong, aesthetically pleasing retaining walls for you and your family to enjoy. Whatever your specific vision for your space, we are happy to design and build it for you.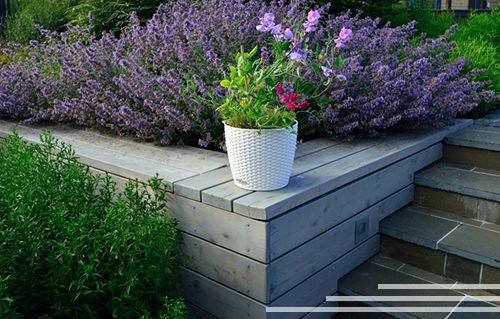 Creating a beautiful outdoor space is beneficial to your well-being. Spend more time outside, get the kids out from behind the screen, and gather together as a family in your lush oasis. If you're looking for a landscaping company in Boulder to help install retaining walls in your backyard space, contact us today.