If you're building a patio or walkways in your yard, concrete is the best option for landscaping that is clean, durable, and easy to maintain.
DESIGN: Do you have a dream layout for your home's landscaping and design? We want to hear it. In our initial consultation, we'll learn your vision and align it with our own. In the design phase, we'll collect measurements for your outdoor space, ensuring that everything is up to your expectations and budget. And once we're on the same page, we'll create 3D designs and 2D drawings of our xeriscaping plans so you can have a clear idea of exactly what it'll look like.

BUILD: Once we've agreed on a design, it doesn't take long to turn your dream into a reality. We will arrive with all of the plants and scenery that you wanted to be installed, and we will work tirelessly on making your concrete look beautiful until you have an eye-catching and atmospheric yard. The building process is completely safe, and we'll maintain close communication with you throughout.

ENJOY: Once the design and construction is complete, there's only one thing left to do: enjoy it! With your new concrete patio or walkway, you'll have an elegant, and dynamic landscape that you'll love to admire and spend time in. And if you want to spice it up with even more elements, such as a fire pit, landscape lighting, and more, we're just a phone call away.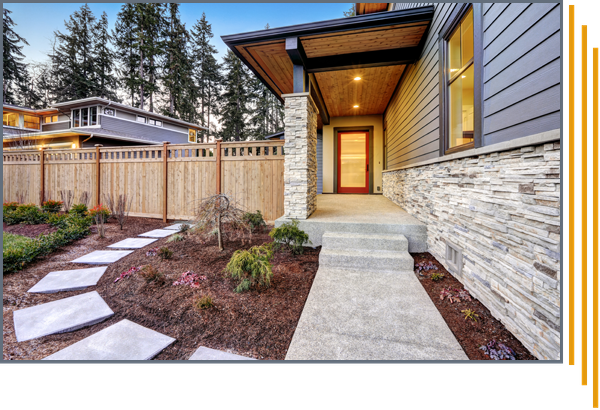 Concrete is the way to go for any landscape that is intended on getting a lot of use. There are so many reasons to use concrete in your landscaping but here are our top reasons:
Clean look
Custom finishes for any style
Incredibly durable
Extremely low maintenance
So make sure to contact us today and we can begin designing your dream yard.
CONTACT US FOR GENERAL INQUIRIES BELOW