Mountain Sky Landscaping & Pools has a proven system for creating beautiful landscapes.
One problem we often see with backyard pools is that they don't end up being used as much as the owner imagined when they first had their pool made. The best way to make sure that your pool sees plenty of use is by improving the landscaping around your pool and giving it a custom pool deck that accentuates your pool's beauty. Mountain Sky Landscaping & Pools can design the perfect pool deck that will encourage you to host many get-togethers to properly show off your pool.
DESIGN: Whether you are starting construction on a new pool, or you would like to add elegance to your existing pool, we will work with you to create the perfect design for your pool deck and surrounding landscape to perfectly accentuate your backyard pool into a beautiful overall backyard design.
BUILD: Once the design is finalized, we will get to work right away making that design a reality. Our crew will arrive at your yard with the required materials and plants the design requires and we will work tirelessly until the project is completed. We also make sure to stay in constant contact with you, the homeowner, throughout the entire process.
ENJOY: Once construction is complete, the only thing left to do is to invite some friends over for a pool party and enjoy your beautiful oasis! And if you want to spice it up with even more elements, such as a fire pit, landscape lighting, and more, we're just a phone call away.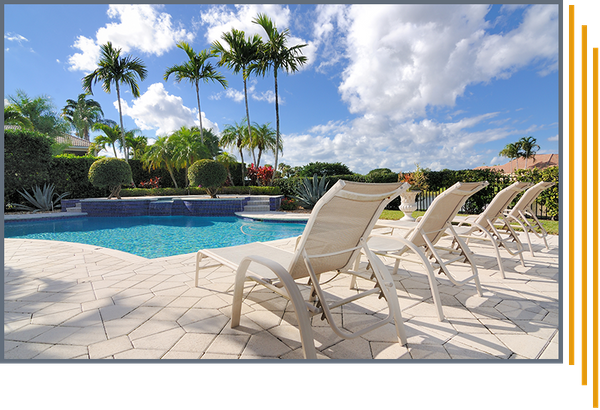 A pool's beauty is only as good as the landscaping that surrounds it. Having a custom pool deck with added features creates an elegant ambiance to your backyard. We can add many features like waterfalls, fire bowls, ponds, pergolas, and more that can perfectly complement the backyard pool at your Boulder home.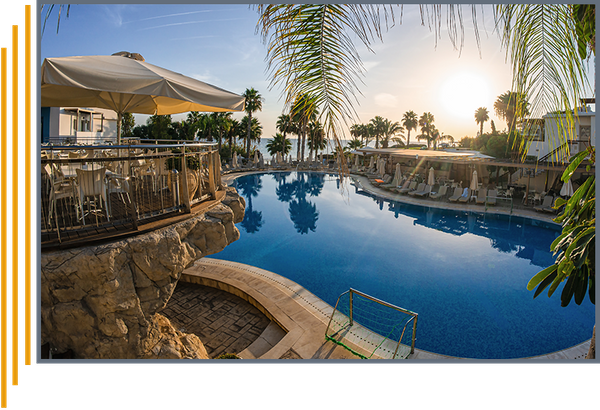 Putting a pool in your backyard is an excellent way to add both elegance and fun to your outdoor get-togethers. Having custom landscaping and a unique pool deck surrounding your pool is the perfect way to highlight the beauty of your backyard pool making it a stunning aesthetic feature during your next backyard get-together. Call today to get a free estimate.