Pool Design & Installation
Residential Swimming Pool Design and Construction In Boulder, Erie, Longmont, and Beyond!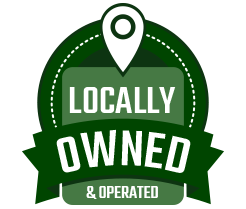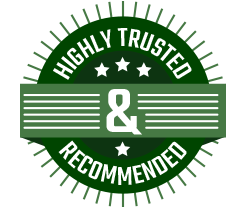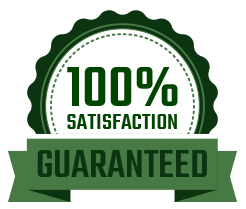 Exquisite Swimming Pools Tailored to Your Vision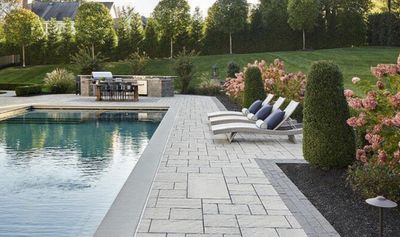 Who says we can't have swimming pools in Colorado? Not us!
Our team of talented and experienced designers and builders will work with you to create a beautiful custom swimming pool that accentuates your home's features. We can transform any type of property where space allows.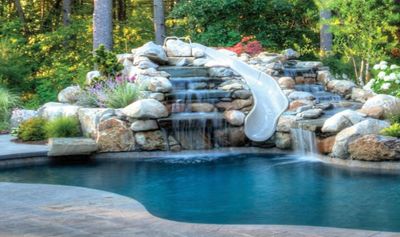 Choose from a vast array of designs, styles, shapes, materials, and added features to bring your private oasis to life!
From standard rectangular swimming pools to highly custom pools that feature waterslides, water features, retaining walls, and more, the sky's the limit when it comes to your pool project.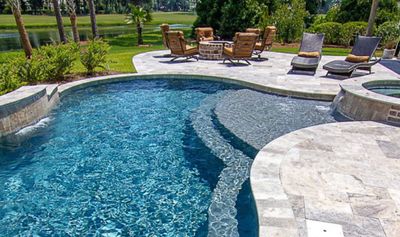 From new construction projects to upgrading an existing home, we can bring your vision to life and create something truly magical for you and your family to enjoy for decades to come.
Our designs and installations encompass everything from creating stunning pool decks to installing complex pools and hot tubs to your home's exterior spaces.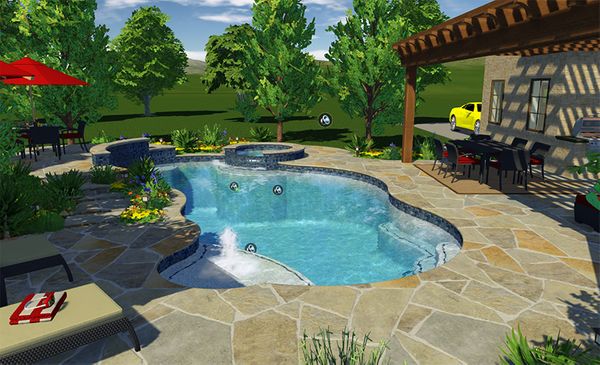 It All Starts With the Design
The first step in creating your home swimming pool is to design something that you and your family will love. During your consultation, we will listen to your ideas and preferences to work into the pool design according to your budget. We will use our expertise to recommend materials, features, and other components to enhance your vision. We will then combine all our ideas and create a 2D or 3D rendering to visualize your entire project, and guide our builders in the construction phase.
Some things to consider for the design of your pool include:
The amount of space you have on your property.

The size, shape, and depth of your desired pool.

The decking materials you would like around your pool.

Whether your pool will be bromine or chlorine.

The features you would like for your pool, which may include slides, steps, water features, retaining walls, diving boards, slides, infinity edges, and more.
See Our Pool Design Options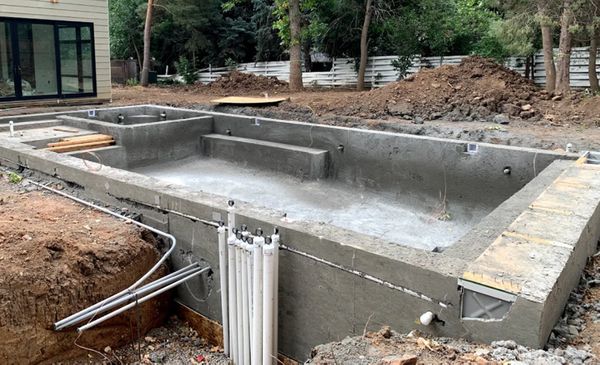 We Bring Your Vision to Life
Once we have designed your swimming pool, it's time to start building! We will collaborate with you on a convenient time to schedule your swimming pool installation. Using the digital renderings, our team will get to work in transforming your property and bringing your vision to life.
During the construction phase, we promise to:
Arrive promptly to your scheduled construction time.

Treat you, your family, and your property with the utmost respect.

Clean up after ourselves each day during the completion of your project.

Maintain best practices to ensure your project is completed according to schedule and within your budget.

Complete the project safely and efficiently to ensure your complete satisfaction.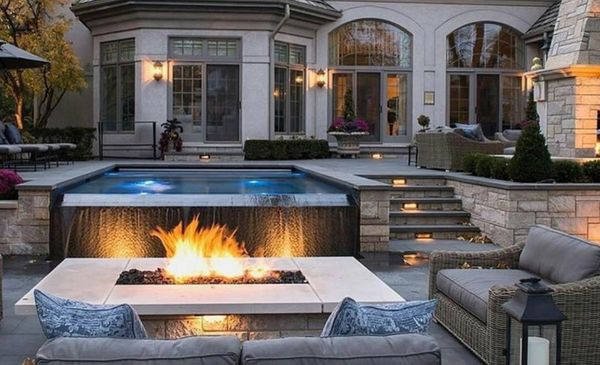 Enjoy a Private and Peaceful Oasis All Your Own
Once your pool has been installed and the project is complete, you and your family can start enjoying a stunning, serene, and private outdoor oasis that is all your own. Better yet, you can rest assured that we safeguard our work with a two-year warranty on hardscaping and landscaping projects.
If you have any questions or experience anything that requires a follow-up, please feel free to contact our team and we will take care of you promptly.
Types Of Pool Brands We Offer
Contact Your Top Rated Local® Pool Contractor In Boulder, CO