Work With The Experts in Landscaping Castle Rock Trusts
Many companies claim to offer landscaping services, but few actually specialize in them. That's why it is important to ensure you work with the very best landscaping company. At Mountain Sky Landscaping & Pools, we pride ourselves on being the go-to experts in landscaping Castle Rock trusts.
From general landscaping services and concrete patio installation to pool design and everything in between, our team can handle it all. We will help you create the perfect outdoor space by suggesting innovative ideas and making the best selections for your project. Contact us today to arrange a complimentary consultation and start designing your ideal landscape.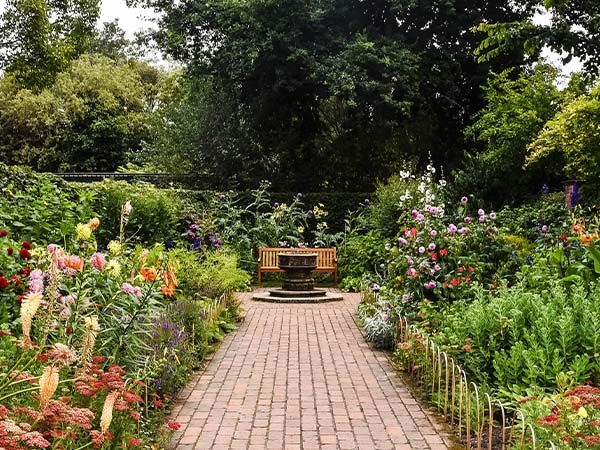 You Can Trust Mountain Sky for All Landscaping Projects, Including:
Custom Landscaping
Pool Design & Installation
Decorative Pavers & Retaining Walls
Patios & Outdoor Living
Landscape Lighting
Xeriscaping
And So Much More!
Why Partner With Our Castle Rock Landscape Company?

COMMITMENT TO EXCELLENCE

COMPLIMENTARY CONSULTATIONS

LOCALLY OWNED & OPERATED

FINANCING OPTIONS AVAILABLE
No Matter What Your Ideas Are, We Offer The Landscaping Solutions You Need
There's no need to feel limited when it comes to your landscaping ideas. Our team can help you bring any vision to life, whether you want a traditional garden design or something more modern and unique. In addition, we offer a variety of services that cater to all budgets, so you can get the perfect landscape without breaking the bank.
We are dedicated to creating stunning outdoor spaces that fit your needs and desires while offering the highest level of service. No matter what kind of landscaping project you have in mind, you can rely on Mountain Sky Landscaping & Pools for professional landscape design services Castle Rock trusts!
Landscape Design
The best landscape design services will do more than just make your yard look good. It can also add to the value, functionality, and appeal of your home. At Mountain Sky Landscaping & Pools, we specialize in creating beautiful landscapes that are also practical. Our designs are tailored specifically for each client, which means we take the time to get a feel for what you envision and work with you through every step of the process. We always offer creative ideas that help bring out the best in your yard, while offering solutions that keep expenses to a minimum.
Hardscape Design
Hardscape design and installation services from Mountain Sky Landscaping & Pools can turn your yard into the outdoor space of your dreams. We offer concrete patio installation Castle Rock trusts, as well as everything you need to complete a project including decorative paving stone and retaining walls. Our team will work with you to choose the perfect hardscape elements that complement your home and landscape, ensuring a finished product you'll love for years to come.
Pool Design
If you're looking for an outdoor space to relax, consider building a pool. Our team can design and install the perfect pool for your yard, complete with concrete coping and tile finishes that are sure to impress. We offer a variety of pool types and shapes, so you can choose one that fits your property and needs. We can work with you to choose the perfect shape, size, and features for your pool, as well as handle all the necessary excavation and construction.
No matter what your landscaping needs may be, Mountain Sky Landscaping & Pools is here to help. We offer a wide range of services that are sure to meet your every need, and we always strive for excellence in everything we do. Contact us today to schedule a consultation, and let us show you why we're the top landscape contractor in Castle Rock.