Louisville's Top Rated Local® Landscaping and Hardscaping Experts
Masterful Landscaping and Hardscaping In Louisville
At Mountain Sky Landscaping & Pools, we're passionate about helping our friends and neighbors in Louisville unlock their landscape's maximum potential to be a place of stunning beauty and peaceful solitude. Our custom design and build process allow us to collaborate with you, the homeowner, to create an outdoor haven of your dreams, which you and your family can enjoy for years to come. We specialize in both landscape and hardscape design and installation, ranging from sod installation to patios and outdoor living — and everything in-between!
Get in touch with your Top Rated Local® landscape and hardscape company in Louisville to arrange your free consultation, and keep reading to learn more about us, our landscape services, and our process.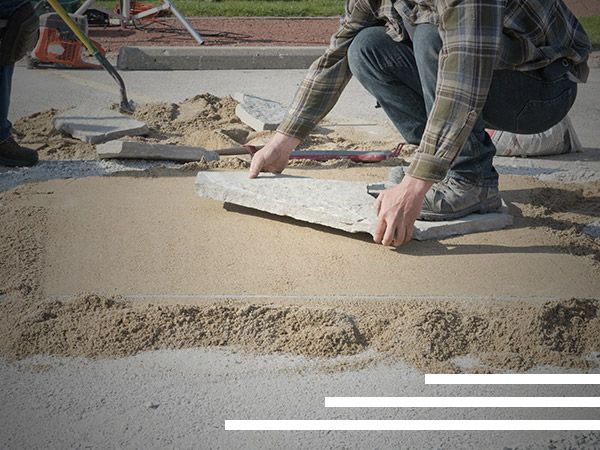 Our Landscape and Hardscape Services
Custom Hardscaping

Custom Landscaping

Decorative Pavers

Pool Installation

And So Much More!
Why Partner With Our Louisville Landscape Company?

Competitive Rates & Warranties

Custom 2D/3D Project Designs

Registered & Insured

Locally Trusted & Recommended
Louisville's Top Rated Local® Landscape and Hardscape Experts
When it comes to your landscape, Mountain Sky Landscaping & Pools can help you transform your home's outdoor space into a beautiful, relaxing retreat that you and your family can enjoy for years to come. Whether you want to install a soothing water feature, a functional retaining wall, or landscape lighting to provide a peaceful ambiance, we have you covered. From landscaping to hardscaping, our team of skilled and experienced designers and builders collaborate with you to turn your landscape into the serene haven you've always wanted.
Before we can begin to construct your brand new landscape, our team of talented designers creates stunning 2D and 3D renderings to help visualize your project before bringing it to life. We create your custom design according to your specifications, aesthetic goals, and budget.
Next, our hardscape contractors get to work in building and installing your custom landscape to fully bring your project to life. We construct your entire project from start to finish efficiently and with the highest level of quality so that you can start enjoying your new landscape in no time.
Hardscape Company In Louisville
Hardscapes can bring an added level of safety, comfort, and value to your home. What's more, we can install hardscapes any time of year to enhance your home's aesthetic and function so you can more fully enjoy your yard and outdoor spaces year-round.
Our Hardscaping Services Include:
Walkways

Driveways

Patios

Sidewalks

Decorative Pavers

Retaining Walls

Steps/Stairs

Outdoor Living

Outdoor Kitchens

Fire Pits

Water Features

Pillars

Flower Bed Borders

And More!
Landscaping In Louisville
When it comes to your landscaping options, designs, and materials, the sky's the limit! Our specialists go above and beyond to create a gorgeous landscape design that suits your needs, aesthetic preferences, and stays within your budget. From hardscaping to softscaping, our team of expert landscapers can completely transform the way your yard looks and feels.
Our Landscaping Services Include:
Hardscaping

Softscaping

Sod Installation

Artificial Turf Installation

Seasonal Maintenance

Xeriscaping

Paver Installation

Retaining Walls

Landscape Lighting

And So Much More!
Pavers In Louisville
From patios to sidewalks and more, decorative pavers heighten the function and usability of your outdoor spaces while enhancing your landscape's overall aesthetic. We will design an attractive layout according to your preferences and install each paver with care and precision.
Our Paver Services Include:
Paver Decks, Patios, Porches, Driveways, Sidewalks, and Walkways

Paver Overlays

Paver Swimming Pool Decks

Concrete Pavers

Natural Stone Pavers

Permeable Pavers

Decorative Paver Banding

And So Much More!
Retaining Walls In Louisville
Retaining walls are more than just decorative; they're also incredibly functional in creating tiered walkways and plant/flower beds, multileveled gardens, and they help protect against soil erosion. What's more, we design and install your retaining walls using top-quality materials for maximum durability and longevity.
Retaining Wall Options:
Natural Stone Blocks

Natural Stone Boulders

Concrete

Brick

Timber

And More!
Start Your Landscape or Hardscape Project Today!
Are you ready to start your landscape or hardscape project? The Mountain Sky Landscaping & Pools team is excited to partner with you in this exciting endeavor! Get in touch with our friendly customer care team today to schedule your complimentary consultation and receive your free estimate. If you're ready to start designing your project, simply follow the link and fill out our simple, stress-free assessment, and our team will be in contact with you shortly. For assistance over the phone, please call (720) 209-7872 to get started. We look forward to working with you!