Custom Landscaping and Hardscaping In Erie
At Mountain Sky Landscaping & Pools, we believe every landscape has the potential to be transformed into a beautiful oasis, rich with vibrant plant life, stunning hardscape designs, water features, and so much more. When it comes to the design and build options to make your landscape a paradise all your own, the sky's the limit with what we can do. Specializing in everything from hardscaping and pavers to retaining walls and outdoor living, our skilled and experienced team of professional landscapers has you covered.
Keep reading to learn more about us, our landscape services, and how to get started on your next landscaping project in Erie!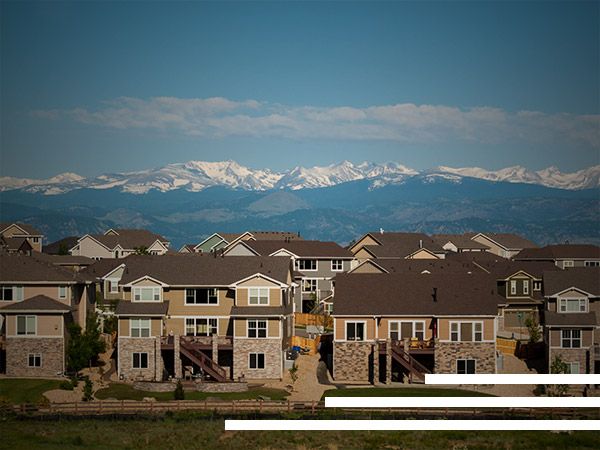 Our Hardscaping and Landscaping Services
Custom Hardscaping

Custom Landscaping

Pavers

Pool Installation

And So Much More!
Why Partner With Our Landscaping Company In Erie?

Locally Trusted | Highly Recommended

Custom 2D/3D Designs

Free Consultations & Estimates

100% Customer Satisfaction Guaranteed
Create Your Oasis With Elegant Hardscaping In Erie
Here at Mountain Sky Landscaping & Pools, we are passionate about transforming your landscape into a breathtaking, functional, and comfortable space that you and your family can enjoy for years to come. Our team collaborates with you, the homeowner, to design, build, and construct a perfectly splendid landscape that will enhance your home's overall appearance, functionality, safety, and comfort. Let's explore our process, shall we?
Before we can start building and installing your landscape and hardscape features, we must first start with the design phase — an essential piece to any successful project. Once you have received your free estimate and detailed proposal, we can begin designing your perfect oasis according to your desired aesthetic, goals, specifications, and budget.
Our talented designers use innovative technology to create beautiful 2D and 3D designs so you know exactly what your installation will look like. Next, we will coordinate with you to schedule the build and installation at a time that is most convenient for you and your family. Once our landscapers and hardscapers have completed the installation, all you have to do is sit back and enjoy!
Hardscaping In Erie
We specialize in a wide array of hardscaping designs and installations for landscapes of all shapes and sizes. As your go-to hardscape contractor in Erie, we pride ourselves on creating the most beautiful and elegant features to enhance your home's aesthetic, comfort, safety, and value.
Our Hardscaping Services Include:
Walkways

Driveways

Patios

Sidewalks

Outdoor Kitchens

Fire Pits

Water Features

Retaining Walls

Steps/Stairs

Pavers

Pillars

Flower Bed Borders

And More!
If you can dream it, we can build it!
Landscaping In Erie
When it comes to landscape design and installation, we're Erie's premier landscaping contractor you can trust to bring your project to life! We thoughtfully create your design and construct your project with the utmost care and precision. From softscaping to hardscaping, there's nothing we can't create for you.
Our Landscaping Services Include:
Hardscaping

Softscaping

Maintenance

Pavers

Retaining Walls

Landscape Lighting

Pergolas

Artificial Turf

And So Much More!
Pavers In Erie
Decorative concrete pavers provide an attractive and functional solution to common issues we experience here in Colorado caused by local soils and climate. Unlike concrete pathways and surfaces, pavers allow for easy navigation while helping to overcome challenges like cracking, fading, and spalling.
Our paver contractors in Erie specialize in a vast array of sleek and elegant designs and installations for many different applications to enhance your home's safety, aesthetic, and comfort.
Our Paver Services Include:
Paver Decks, Patios, Porches, Driveways, Sidewalks, and Walkways

Paver Overlays

Permeable Paves

Paver Swimming Pool Decks

Decorative Paver Banding

And So Much More!
Talk to one of our friendly and knowledgeable consultants to explore your options.
Retaining Walls In Erie
Retaining walls are one of the most attractive — and most versatile — hardscape features that can enhance your landscape's stability, aesthetic, and function. Our designers can create a stunning retaining wall design according to your layout and aesthetic using a range of materials.
Retaining Wall Options:
Natural Stone Blocks

Natural Stone Boulders

Timber

Concrete

Brick
Contact Erie's Premier Landscaping and Hardscaping Experts
When it comes to transforming your yard into a beautiful oasis, you'll want to partner with the best landscaping and hardscaping company in Erie for a successful project. When you're ready to create a gorgeous landscape that you and your family can enjoy for years to come, get in touch with your friends at Mountain Sky Landscaping & Pools. Our team is excited to help you turn your dreams into realities! Simply submit the form below to get started, or call our friendly team at (720) 209-7872 to speak with a consultant. We look forward to partnering with you!